HOURS OF OPERATION
Annual Schedule
   • October 1st – February 28th: 9am – 5pm
   • March: 9am – 6pm
   • April: 9am – 7pm
Spring/Summer
   • May 1st – Day Before Memorial Day Weekend: 8am – 7pm
   • Memorial Day Weekend – Labor Day Weekend: 8pm – 8pm
   • Day after Labor Day – September 30th: 9am – 7pm
BOAT RENTALS:
   • October 1st – March 31st: CLOSED
   • April 1st – Day before Memorial Day Weekend: 11am – 6pm*
   • Memorial Day Weekend – Labor Day Weekend: 9am – 7pm*
   • Day after Labor Day – September 30th: 11am – 6pm*
*Please call or Check our Twitter feed to find out if we are open for boat rentals in early part of season. Once we get to Memorial Day, we only will close for high winds and thunder/lightning. We reserve the right to decide what we deem bad weather.
View Rentals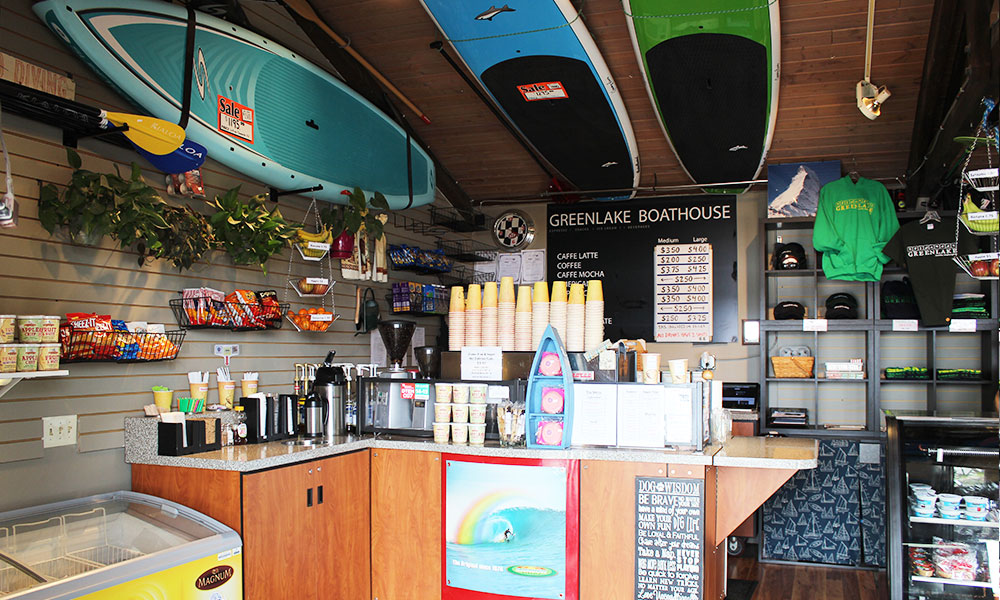 We are not just boat rentals. The Greenlake Boathouse Cafe opened in May of 2009 and is a convenient stop for food, beverages, fishing tackle, beach supplies and anything else you would need for a day at the lake. We use and source the best local products available.
See Menu